Have you brought a brand new universal remote for your Funai TV and don't you've got knowledge about the remote codes then here is the best guide to programming your tv with the universal remote by using some codes like three-digit codes, four-digit codes, and also five-digit codes too.
Funai is a brand of consumer electronics that produces a range of products, including televisions, DVD players, and home theater systems. Funai is a Japanese company that was founded in 1951 and is headquartered in Osaka, Japan. In addition to its own brand, Funai also manufactures products for other brands, such as Philips and Magnavox. Funai TVs are known for their affordability and reliability.
Funai Tv Universal Remote codes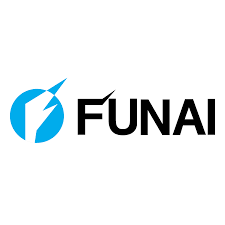 We have all kinds of codes to program remote and television together, you'll try the remote codes from the below-mentioned list consistent with the given methods. Suppose one code doesn't work for you then try with another code, so keep it up trying until your remote gets programmed together with your tv.
Funai TV Universal Remote 4 Digit Codes List
1817, 1595, 1394, 1666, 1037, 4340, 0668, 1505, 0714, 1652, 0264, 0412, 3719, 0171, 2861, 1963, 0051, 0189, 0053, 0227, 0456, 0042, 0701, 0931, 1381, 1711, 1941, 2191, 4731, 4761, 0445, 0141, 1271, 0180, 0001, 1017, 1044, 1045, 1099, 1287, 1300, 1334, 1379, 1380, 1406, 1407, 1408, 1036, 1384, 1483, 1484, 0179, 1038, 1046, 1047, 1189, 0706, 0520, 0906, 0324, 0247, 0805, 5001, 5013, 5038, 5040, 5041, 5062, 5141, 5184, 5193, 5290, 5309, 5325, 1107, 1035, 1206
Funai TV Universal Remote 5 Digit Codes List
10171, 10180, 11394, 11963, 11864, 10179, 11904, 10000, 11271, 17000, 17111, 17342, 17646, 19307, 13811, 19411, 11922, 12248, 12270
Funai TV Universal Remote 3 Digit Codes List
694, 534, 532, 541, 569, 657, 661, 527, 733, 587, 500, 841, 679, 756, 618, 691, 846, 839, 781, 844, 640, 123, 711, 682, 777, 095, 212, 783, 228, 795, 797, 042, 046, 051, 053, 155, 189, 198, 227, 456, 038, 047, 179, 180, 171, 188, 064, 009, 010, 070
How to Program Funai TV Universal Remote?
1) Keycode
By using the keycode we will easily program a Funai universal remote and therefore the keycode identifies the make and model of your equipment.
First, you would like to "Turn The Device On"
Press the "TV" on your "Funai TV Universal Remote"
Now press and hold the "Setup button" of the Universal Remote until it shows the "Light Flash" (It means it's in "Learning mode")
Finally, enter the "Keycode" which you collected from the programming guide (Instructions Booklet)
Once you've done this procedure, just "point your remote at the TV" and then "Press And Hold The Power" button
You can release the "Power Button" whenever the screen switches off
2) Programming Via Universal Funai Remote Code
If you couldn't find the key code which works for the device at that point you'll set up your Funai universal remote to look mode for the right one. Its a code in the manual that forces the remote into the search mode
First of all "Turn The Device On"
Now press and hold the "Setup" button
Enter the "9-9-1" (three-digit) code
Now hold down the "Power Button" on the remote then press the Channel up them until the device during this case your tv "Turns Off"
3) Manual Setup
Place the "Remote Control facing To The Universal remote you would like to replace"
Now press the "Setup Button" or "Magic"
Then enter the "Code" (You can find this in Instruction Booklet) for manual Programming
Now press any of the functions which you would like to "program" as an example "TV Volume Up"
Then press And hold the corresponding key on the "Original Remote Controller"
Finally, one of the lights will "blink" meaning it's been saved correctly
Now your "TV Volume Up" button has been saved to the Universal remote and you'll use the quantity button.
We hope the above methods and therefore the codes are worked to program your Funai tv and also for your favorite remote. Those methods are used for Funai remote setup.
Advantages
Here are some advantages of using Funai universal remote codes:
Convenience: With a universal remote, you can control multiple devices with just one remote. This saves you the hassle of having to switch between remotes every time you want to change the channel or adjust the volume.
Compatibility: Funai universal remote codes are designed to work with a variety of Funai TVs and other devices. This makes it easy to find a universal remote that is compatible with your specific TV model.
Ease of use: Once you have programmed your universal remote with the correct code, it is very easy to use. You simply point the remote at the TV and press the buttons to control the TV.
Cost-effective: Purchasing a universal remote is often more cost-effective than buying a replacement remote for your TV or another device. Plus, if you have multiple devices, you can control them all with one remote instead of buying a separate remote for each device.
Flexibility: If you replace your Funai TV with a different brand or model, you can still use your universal remote by programming it with the correct code for the new device. This makes a universal remote a flexible and versatile option for controlling your entertainment system.
FAQs
Here are some frequently asked questions about Funai TV universal remote codes, along with their answers:
Q: What are universal remote codes?
A: Universal remote codes are a set of numbers that correspond to different brands and models of televisions, DVD players, and other electronic devices. These codes are used to program a universal remote so that it can control your TV or another device.
Q: How do I find the correct universal remote code for my Funai TV?
A: You can usually find the correct code for your Funai TV in the user manual for your universal remote. If you don't have the manual, you can search for the code online using the brand and model of your TV and your remote.
Q: What if I can't find the correct code for my Funai TV?
A: If you can't find the correct code for your Funai TV, you can try using the "Code Search" function on your universal remote. This feature allows the remote to scan through different codes until it finds one that works with your TV.
Q: Can I program my Funai TV remote to control other devices?
A: Yes, many Funai TVs come with a remote that can be programmed to control other devices, such as a DVD player or cable box. You can usually find instructions for programming your Funai TV remote in the user manual.
Q: Can I use a universal remote to control my Funai TV without a code?
A: Yes, some universal remotes can be programmed without using a code. In these cases, you would use a process called "auto programming" or "code scanning" to program the remote to work with your TV. Instructions for this process are usually included with the remote.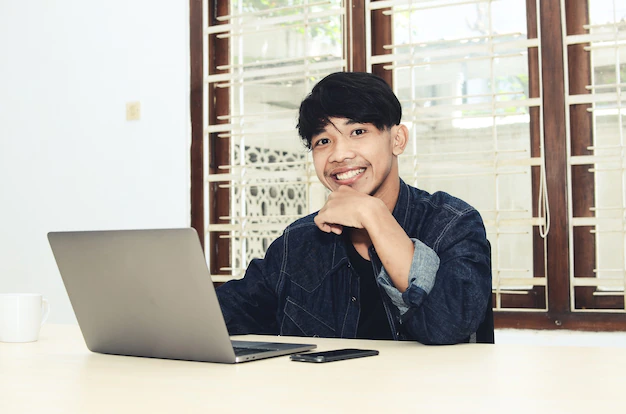 Kiran Kotte is a 25 years old Youtuber. He is a tech geek and also codes sometimes. He writes on various topics like Technology, Blogging, Web designing, and SEO. He runs various other blogs under various niches.