Red Lights Blinking – Can I Use Epson L380 Resetter And Adjustment Program To Troubleshoot? Are you looking for high printing productivity with lower cost input and have bought the Epson L380 printer to support your high business volumes?
Then you have made a perfect choice!
The Epson L380, an ink tank printer, is popular since it has features such as two extra black ink containers which enhance the print yield. It offers high productivity in an economically efficient manner. But, imagine your dismay if your Epson L380 suddenly stops printing and shows a service error.
While the service request message can be annoying, it is critical to understand the nature of the error. With the help of the Epson L380 resetter and adjustment program, troubleshooting the service reset error can be done within minutes. Here is what you need to know.
 Epson L380 Resetter and Adjustment Program
Your Epson L380 Eco Tank Inkjet printer has suddenly stopped printing. So far, you have been able to identify the error through the following:
The display screen of the printer shows an error message that the printer needs service.
The red light on the printer keeps blinking constantly.
There is a notification on your computer saying, "A printer's ink pad is at end of its service. Please contact Epson Support."
The easiest and quickest way to rectify this error is by resetting your printer to its default factory settings. This can be achieved with the help of the Epson L380 resetter and adjustment program. By doing so, all your previous data and printer settings will be permanently erased. Moreover, your printer will start functioning as well as new.
All you need to do is, follow these simple instructions.
Disable any Antivirus which is active on your PC.

Turn on your Epson L380 printer and connect it to your PC through a USB port.
Download the Epson L380 resetter and adjustment program through the internet. This will be downloaded in the form of a ZIP file.
Next, extract the files from this ZIP file.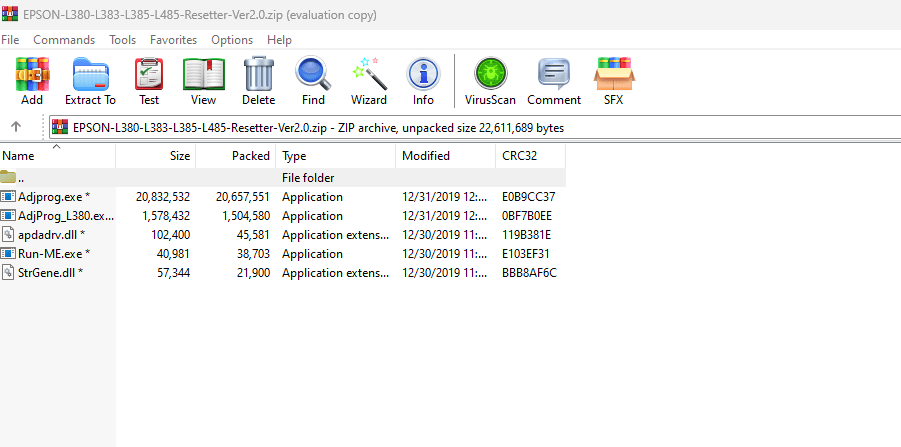 Click on the file named "Adjprog.exe" and run the software.
Once, the software is installed you will see a new window pop up saying, "Epson Adjustment Program".
Click on the "Select" button and choose Epson L380 as the model type for your printer.
In the "Port" option select "USB L380" and click on "OK".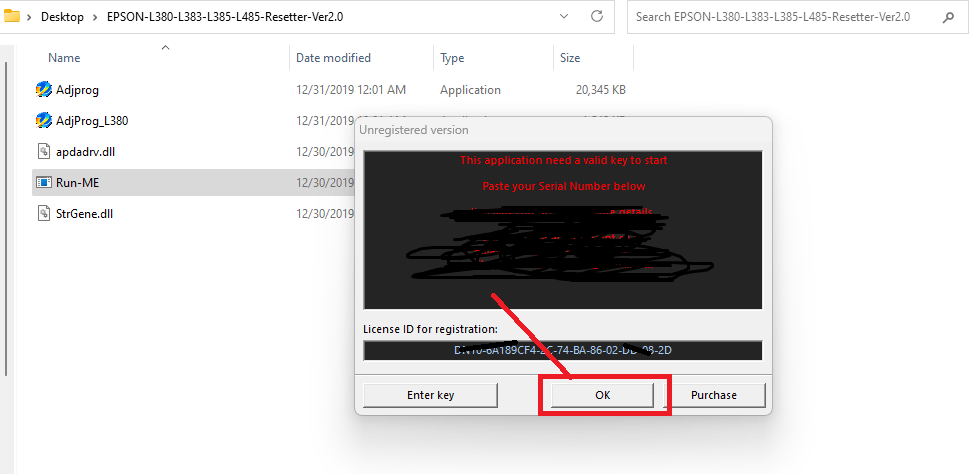 In the new window search for "Maintenance" and click on "waste ink pad counter" under it.
On the next window, select "Main pad counter" and then, click on the "Check" button.
Once the check is completed, the program will display that the waste ink counter has been used to 100% capacity.
Now, use the Epson L380 resetter and adjustment program tool to reset the ink pad counter to zero.
Click on the "Initialize" button.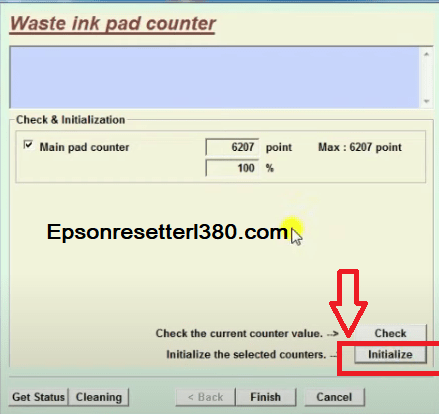 Once you are through the initialization process, you will be able to check and see that the waste ink counter pad has been reset to 0% capacity. This is as good as new. Your Epson L380 is now ready to print again in full swing.
Best Features Of The Epson L380
Epson L380 Eco Tank is one of the best multifunctional printers in the market. This ink tank printer is popular because it is a cheaper option that enables high printing volumes. The Epson L380 provides a greater warranty and a quicker turn-around time. The Epson L380 is equipped with Epson's high-quality ink which delivers exceptional print quality even while printing high volumes. Its compact design saves space whether you use it for domestic or business purposes.
Here are some of the key features of the Epson L380:
The Epson L380 comes with two extra black ink bottles along with the regular ink bundle. This means that you do not need to worry about running low on ink during high print volumes.
It delivers reliable printing with low-cost inputs. The Epson L380 can yield up to 7,500 color prints and 4,500 black prints at a very profitable cost.
It has a patented nozzle design which lets you enjoy spill-free refills and a smooth ink flow during printing.
The Epson L380 comes with a warranty of 1 year or the first 30,000 prints. Hence, its maintenance cost is not much.
It has an impressive printing speed of 10ipm in black and 5.0ipm in color.
The Epson L380 is an all-in-one printer with in-built scan and copy options.
It takes up minimal space and can be set up in any corner of your house or workplace.
It generates high-quality output with 5760 dpi resolution.
Epson L380 Stopped Printing? The Epson L380 Resetter And Adjustment Program Is The Solution
Sometimes it may happen that, your Epson L380 printer stops printing and shows a service error. This is usually seen with all the system lights blinking altogether.  You might also receive a notification or e-mail asking you to take your printer to the nearest service center. In this condition, the printer is indicating that its waste ink counter has reached its full capacity and is encountering an overflow.
This error can be removed by resetting your device to the factory settings. To do so, the Epson L380 resetter and adjustment program is required. With the help of this downloadable software, you will be able to troubleshoot the service error and start printing again with no further issues.
Check also: Epson L380 Driver Download 
In The End
Epson L380 is an efficient printer when it comes to high-volume printing at a convenient cost. Therefore, it can be frustrating to experience sudden errors in your printer and worry about making a run to the service center. With the help of the Epson L380 resetter and adjustment program, you can rectify this error from the comfort of your home or workplace within no time.
FAQs
Q1: Will my Epson L380 printer start working after using the Epson L380 resetter and adjustment program?
Yes, once you initialize the adjustment program, the waste ink pad counter will be factory reset to zero percent.
Q2: Why do I need to disable the Antivirus before downloading the Epson L380 resetter and adjustment program?
You need to disable any Antivirus running on your PC because it may delete the ZIP file for the resetter tool which you download.
Q3: Will I need to generate a reset key?
Yes, you can generate a reset key by using your device ID and running it on the Keygen program. The "Keygen" file will be extracted along with the "Adjprog.exe" file.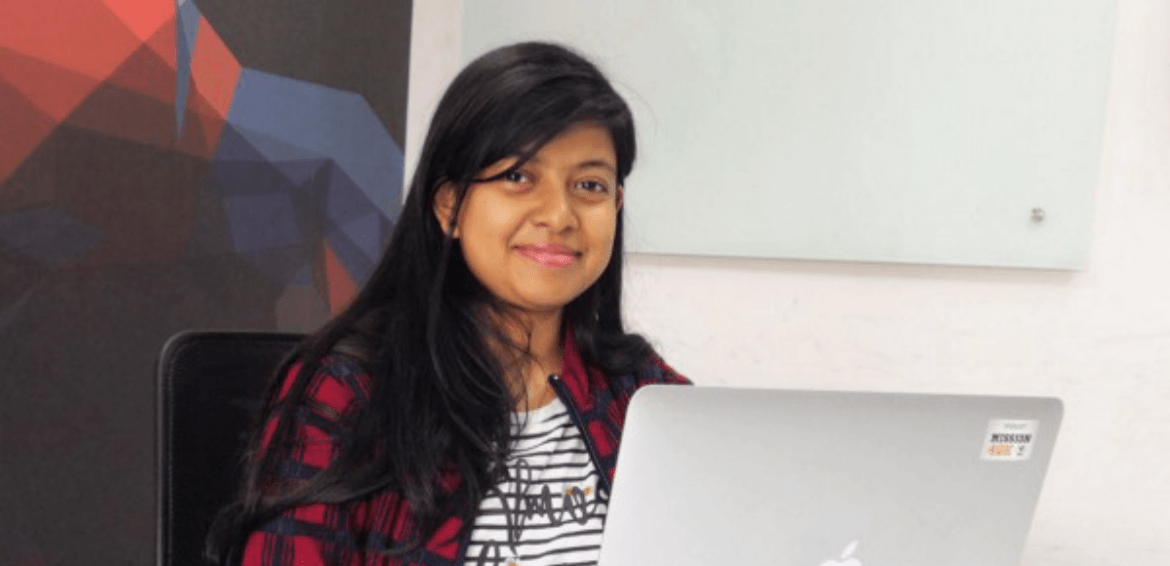 Mithali Raj is a passionate Tech Blogger from Alabama, United States of America. Currently pursuing a Bachelor of engineering in Programming and Data Science from Gronosys University. Apart from being an avid learner and a tech enthusiast, he loves playing PC Games and likes to keep himself updated with the latest trends in the tech industry.