Are you looking for a budget-friendly television with features the same as other smart TVs? If yes, then Onn TV is the right catch for you. Onn TV is Walmart's generic brand manufactured by Durabrand and distributed by Walmart, an American multinational retail corporation that operates hypermarkets and department stores. Walmart also sells other Onn Products like tablets, headphones, and computer accessories.
Established in 2000 as a generic brand for electronics, Durabrand is Walmart's private label trade name. It has broadened its bases across the global market through the recognition of Walmart.  The Onn TV's manufacturing unit is mainly localized in China.
Check also: Why do I keep getting the Roku HDCP Error?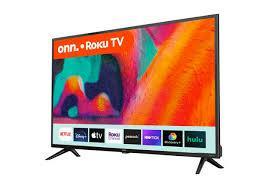 ---
Where can we purchase Onn TVs?
---
The Onn TVs are available for purchase offline and online in Walmart stores based in the US, UK, and Canada. 

For someone who lives near the Walmart store, it will be the most convenient for them to buy directly from the store rather than adding it to the cart and waiting for days for the product to be delivered. 

In addition, second-hand TVs are also available on Amazon and eBay. The prices between the new and second-hand TVs are almost indifferent, so buying the newly furnished Onn TV is better.
---
Does Onn TV provide value for money?
---
Based on different sizes and features containing high-quality components and long-lasting durability, it's recommended for a variety of customers. 

The most gripping aspect of buying the Onn TV is its affordable price. 

Ranging from small to large sizes, the best ranges for Onn TVs are given below according to your suitable preferences:
Onn 32″ HD, Roku Smart LED TV (100012589)
The best Onn TV for you, which can fit under $130, is Roku Onn Smart TV. 

32″ (31.5″ actual diagonal) 720p HD DLED TV with :

crisp, clear resolution and 

Lovely contrast and texture give customers an appealing display that is worth buying.

It has a refined and slim design with 3 HDMI ports.

An ethernet cable is also provided for a convenient WiFi connection. 

On Roku Smart TV, you can stream over 500,000+ movies and TV episodes on your customizable home screen. You can binge-watch all day through Netflix, Disney+, HBO Max, Hulu, Apple TV, ESPN, Spotify, Roku & thousands more.

It has a 60Hz Refresh Rate providing flawless motion for playing games.

Free Roku App can also be installed on the phone for surfing channels.
People might get mistaken here that Onn Roku brands are put up for sale by Roku, but it's Walmart that sells Onn Roku TVs.
Onn. 50″ 4K UHD Smart LED TV (100012585)
This model of Onn TV is available on both Walmart stores and Amazon. It is one of the best models of Onn TV available in new condition on Amazon. Customers have experienced the best 4K and HD display resolution with high sound quality and video streaming.
---
WARRANTY
:
---
A one-year replacement warranty from your original date of purchase or a two-year warranty with product registration, plus extended warranty coverage, is provided by Element Electronics Company.

 Hence, we know that neither Durabrand nor Walmart provides warranty assurance for Onn TVs but the leading Element Electronics Companies based in South Carolina, US. 

The Element Electronics Company was established in 2014, and many users have had product replacements after some malfunctioning of the Onn TVs. 

So, if there is a bug or glitch in the performance of the Onn TVs, you already know that you have a complete support guide for a product or part replacement.
---
AFFORDABLE PRICE RATE
---
You can buy Onn TVs at affordable price rates with basic features like other TVs. It may not possess all the features of other high-selling TVs like HISENSE, SONY, and SAMSUNG. Still, if you want to binge-watch Netflix and channels like HBO, CNN, ESPN, and Nat Geo Wild with good quality pictures and sound, at an affordable cost, you can go for this one, readily available at the Walmart store! All these features of Onn TVs, especially the limited price, compel the customers to buy, which is definitely worth the money!
Users face specific problems after buying the Onn TVs, so you might as well look for the cons of it.
Sometimes the TV remote stops working or is unable to connect through the phone. Onn TV has got you covered in this case. All you need to know are some Onn TV codes for the universal TV remote provided by the Durabrand itself: 1046, 1047, 1109, 0810, 0154, 0236, 0623, 0171, 0463, 0003.

Although Onn TVs possess the same features as other TVs, they have average picture and sound quality. 

The features also are not as engaging as LG or Vizio because of the screen's decreased color quality in terms of low brightness and dark, blurry texture. 

 After a long prolonged period of using it, it's been reviewed by some users that the resolution quality has deteriorated, and it might not appear as appealing as before.

 A black screen appears out of nowhere and might create a disturbance while you are binge-watching a movie. 

A defective sound system is sometimes observed after months of using the TV.

Connectivity issues are very common; you might fail to connect to the WiFi router.
Overall, we can rate the performance of Onn TV as average, even given the fact that it can last for years. You can fix all these problems by fixing the cable connection to make sure that the cables are correctly connected and resetting the Onn TV. If the Onn TV doesn't function after this, contact an experienced technician or go for product/part replacement.
---
CONCLUSION
---
The Onn TV has increased its importance by being a Walmart-specific product and has proved to be the perfect choice for people looking for a budget-friendly television. According to the price range, it provides the best features and experience of a smart TV. But, if you want more exciting features, you can still look out for companies like LG and HISENSE.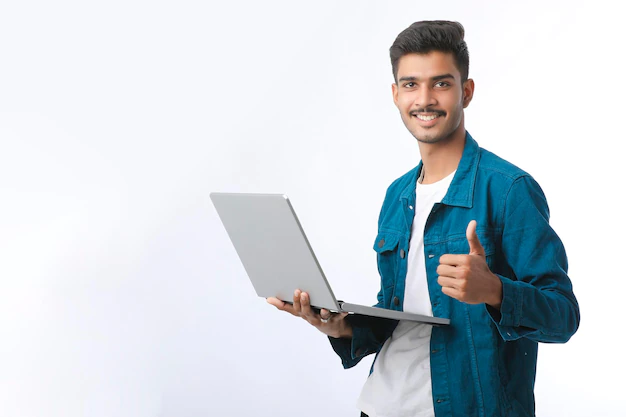 Virat Raj is a Digital Marketing Practitioner & International Keynote Speaker currently living a digital nomad lifestyle. During his more than 10 years-long expertise in digital marketing, Virat Raj has been a marketing consultant, trainer, speaker, and author of "Learn Everyday yourself: In Pursuit of Learning" which has sold over 10,000 copies, worldwide.