Alternatives To Chromecast Audio: You all must be familiar with the Google Chromecast and Chromecast Audio Device. Doesn't it sound familiar? Yes, they both are products of Google, but they differ in their working functionality. The major difference between the two is in terms of streaming capabilities and using different cables for the same purpose. Talking about Chromecast Audio, you will be surprised to know that there are various other alternatives of it in the market which compete for the same level of their performance as that Chromecast Audio. So, let's discuss them.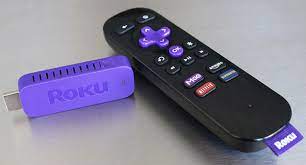 Check also: Olympic Channel Directv schedule
---
Alternatives To Chromecast Audio
---
Since Chromecast Audio was discontinued by Google, Google Chromecast is still prevailing as a ruling device in the market of electronic devices as it is the nearest available substitute for Chromecast Audio.

It has almost the same functions as Chromecast Audio but is made for different utility of devices.

It will be great if your home theatre sound bar, speaker, or stereo is already connected to your Television so that Google Chromecast integration will become super easy for you.

You need to stream on Google Chromecast via your audio program in normal mode. (Chromecast will appear as an option for the device in Google Play and Spotify as soon as you do its setup in your Google Home app.)

If the sound system is separated from your Television, you'll be in little trouble.

One can also go for an HDMI splitter for directly transporting audio signals from the TV to your established audio system.

There will be some chances of latency issues, so it is very much important to use high-quality cables while connecting the two.
---
AudioCast
---
AudioCast is as same as Chromecast Audio as they both are familiar with their design patterns also; they connect in the same manner. So, AudioCast is the generic version of Chrome Cast.

By looking at the reviews on the app of AudioCast on Google Play Store or the App Store, it shows that it only works with some people and most of the time doesn't work for other users. It may work for a while or only support or work with specific music services.

One also needs to download

the

AudioCast app

to send

any

music to the AudioCast devices.

It depends on what is best for you, but don't forget to look below for other alternatives.
---
Amazon Echo System
---
If you rely on amazon products, then the Amazon Echo system's latest test

Amazon Echo Link

is the best

Audio substitute for Chromecast Audio device

s.

The good thing about the Amazon Echo Link is that you can stream music online by connecting to Wi-Fi or Bluetooth devices – but it only can connect through digital mediums or analog line-ups.

The Amazon Echo Link was introduced as an idea for replacing Chromecast audio for well-established audiophiles, which already has some good speakers and a receiver for fulfilling home sound system audio requirements; with the help of this device, you will get the voice control music selection for playback with your compatibility range of Echo device or that of Alexa app.
---
Bose SoundTouch Wireless Link Adapter
---
When it comes to streaming music from famous apps to your speakers, it is a matter of connecting your speakers to your home's Wi-Fi.

That's the whole concept behind the Wireless Linked Adapter of Sound Touch. Bose Sound Touch works the same as Chromecast Audio as it connects to your speaker system through cables, you need to send the audio signal over your Wi-Fi, and it plays your favorite music through your pre-installed speaker system.

The Sound Touch is considered more expensive than Chromecast Audio at a price value ice value off $150 MSRP.
---
Bluetooth Audio Adapter
---
It is proven that streaming music via Bluetooth provides different sound quality as compared to that while streaming through Wireless Fidelity. 

Bluetooth Adapters with a pre-installed music system can cost you a little bit cheaper & has almost the same functions as that Chromecast Audio.

Audio adapter that works on Bluetooth technology is not much costly but compactable and has good performance too. You won't get the same quality of sound in the music, but if you're a good sound system with nice quality speakers and connectors, some of the loudness can be made up on the receiving ends of the speaker. Also, it is cheaper as compared to Wi-Fi pass-through.
---
Wi-Fi Receiver
---
It is way too much cheaper in terms of price, it's the sheer sound quality that you're looking for to replace Chromecast Audio is hard to beat as compared to a Wi-Fi-enabled receiver, and it works in the same way as that Chromecast Audio. Just send your music from your streaming service platform to the device and enjoy it.

A Wi-Fi receiver is compatible with those users who already have good quality speaker setups or for ones who are looking to set up a new high definition of premium listening environment.
Some recommended Wi-Fi Receivers are:
Sony Home Theater Receiver AV Surrounded Sound

 (Chromecast and Spotify Connect built-in)

Denon AVR-S750H Receiver

Marantz M-CR612 Network CD Receiver

(2019 Model)
---
Sonos or Bose Speakers
---
Sonos and Bose are a range of smart speakers designed specifically for streaming music in our mind with excellent sound quality, which also doesn't require any additional devices to in their working functionality. They are a bit costlier.

If you want a full-fledged sound system, then it will cost you more than $1,000, but when it comes to sound, it's worth it.

Our favorite option currently in it is the Bose Lifestyle 650 Home Entertainment System.
---
Is Chromecast Audio getting Re-Launched getting Re-Launched?
---
From the reports in 2022, people noticed some signs of Google getting ready to launch its Chromecast audio replacement device.

Or something which has familiar functions as that of Chromecast audio.

Insiders noted that "YND" will be the name of this new device, and there is a high chance that YND will be working on the same software as that Chromecast Audio. There are no signs of any solid statement on when we'll witness the launch of an upgraded version of Chromecast Audio directly powered by Google.
---
Final Words
---
So, there is no true alternative to Chromecast Audio, if you still think of buying one, then there is a high chance that you might get your deal a bit costlier, or if you are looking for a cheaper one, then you may suffer in sound quality.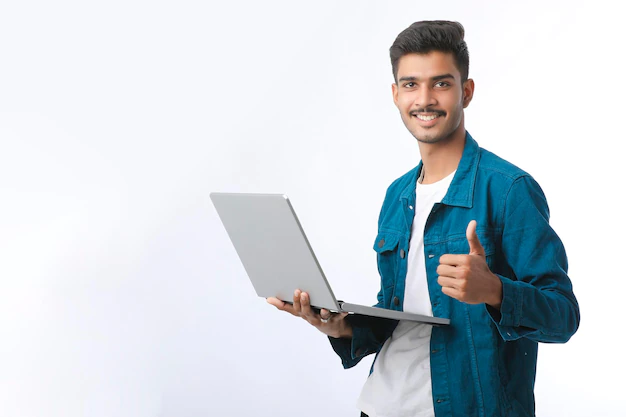 Virat Raj is a Digital Marketing Practitioner & International Keynote Speaker currently living a digital nomad lifestyle. During his more than 10 years-long expertise in digital marketing, Virat Raj has been a marketing consultant, trainer, speaker, and author of "Learn Everyday yourself: In Pursuit of Learning" which has sold over 10,000 copies, worldwide.