Pair Raycon Earbuds: Who doesn't love immersive audio and especially if it comes with noise cancellation? A wireless audio company called Raycon makes it possible to have motivational audio experiences. The Everyday Earbuds from Raycon have a lot of positive attributes. They are incredibly small, eliminating any weight from your ears while still offering strong passive noise isolation and a snug fit. 
Additionally, they include every control a true control freak could desire. To enable you to listen to music wherever you are, this post will show you how to pair Raycon earphones with your phone or other devices.
Check also: Best Earbuds For Zoom Meeting
---
How to Pair Raycon Earbuds
---

For earbuds:
Make sure your Raycons are charged before anything else. In the charging case that is provided in the box, charge both earbuds. 

The earbuds can only be charged when the case is closed. Your earphones will need an hour to fully charge. 

Your earphones will instantly switch on and be prepared to pair as soon as you remove them from the charging case. 

Simply click the name of your Raycon gadget in the Bluetooth settings of your preferred device and enjoy.
For headphones:
It's crucial to ensure your headphones are charged, just like the earbuds. 

Pairing is therefore as simple as the alphabet! 

To start pairing mode while the headphones are originally off, press and hold the "Power" button for around 3 seconds. 

Turn on Bluetooth on the device you want, then look for the Raycon device model name. You're ready to go in a flash.
Check also: Best TOZO Earbuds
---
How to charge Raycon Earbuds?
---
The charging case for the Raycon earbuds comes along with the product. 
Put the earbuds in the charging case, then plug the case into a USB port to start charging them.

When charging, the charging case's front LED will glow red; once it is concluded, it will go green.

The charging time for the earphones is 15 to 20 minutes. The LED on the earphones is red while they are charging. 

The battery case of Raycon needs roughly two hours to fully charge from no electricity. 

It will display a blue light while charging and a green light when finished, just like all devices that use Qi-certified wireless chargers. 

Simply hold down the power button on the earbuds for two seconds to see if your batteries are low.

Hold the same button down for around five seconds or until a red light appears to turn Bluetooth off. 

You must use the supplied micro-USB cord to charge Raycon if your phone lacks wireless charging. 

The charging case's USB port can only be used to charge the charging case; it cannot be used to charge the earphones.
Check also: Best MPOW Earbuds
---
How does a factory reset earbuds?
---
To reset the earphones to their factory settings, hold the power on/off buttons on the right and left earphones for 30 seconds while the earbuds are off. Use your smartphone and adhere to these instructions:
Get rid of the earbuds.

Delete all Raycon Bluetooth names from the settings of any connected devices.

Press and hold the earbud buttons on each earpiece for 30 seconds.

Pressing both buttons at once turns on both earbuds. Next, wait for them to pair.

Look for Raycon in the settings of your phone and click it to connect.
---
Why use Raycons?
---
Some of the top wireless earbuds available are made by Raycon. For a fraction of what you might anticipate paying, they provide incredible sound quality, comfort, and built-in noise-canceling technology.
The fact that Raycon has an app to customize your interaction with them is fantastic. 
---
Advantages of Raycon over others
---
Anyone with hearing loss, who enjoys listening to music all day, or who desires a pair of cordless Bluetooth headphones will love receiving Raycon earbuds as a gift. 
They have all the functionality you'd anticipate from high-quality earbuds and are offered in four different colors. The advantages of using earbuds over traditional headphones are numerous. 
They are lightweight and portable, making it simple to transport them with you for on-the-go music listening whether you're at the gym or simply out shopping. 
Users won't have any trouble wearing them all day long without experiencing any discomfort because they are also incredibly comfy to wear.
---
The Raycon App
---
A free software that is included with Raycon earbuds enables users to customise their headset experience. 
The app allows you to manage all of your earbuds' settings, including volume adjustments, track skips, and noise-canceling functionality. 
A fantastic feature for those who are constantly on the go is the ability to use the app to place calls while wearing headphones.
---
Conclusion
---
It's quite simple to pair Raycon earbuds. 
The first step is to enable Bluetooth on your device, and the second is to press the pairing button found in each bud's battery compartment.
After a successful pairing, you will know you are connected if both buds display a solid blue light. 
Before attempting to use the devices, try turning off Bluetooth, unpairing them from any other phones or devices they may have previously been pairing with, and then re-pairing them together if one or both lights aren't working.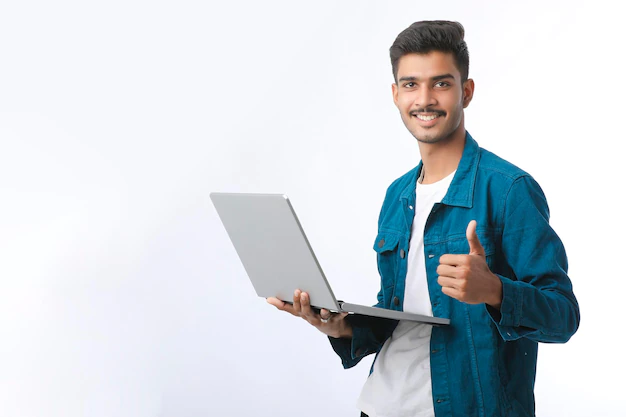 Virat Raj is a Digital Marketing Practitioner & International Keynote Speaker currently living a digital nomad lifestyle. During his more than 10 years-long expertise in digital marketing, Virat Raj has been a marketing consultant, trainer, speaker, and author of "Learn Everyday yourself: In Pursuit of Learning" which has sold over 10,000 copies, worldwide.