How to Ping a Phone: Did you ever lose your phone and had a hard time finding it? Is there someone you need to keep track of the whereabouts of? Or have you ever misplaced it on public transport and had no idea what to do? Well, all the problems like these have one great solution: pinging your phone. 
It is very similar to setting a tracker on your phone. This helps you know the exact location of your mobile phone in case it is lost or you need to track someone's location. This process uses your phone's GPS to know the accurate, current position. This feature is present in iOS as well as Android mobiles. 
---
How to Ping A Phone
---
Technically, the word 'ping' refers to transferring a signal to a cell phone and receiving the information you desire. The ping process uses the particular phone's GPS you need to find to calculate and respond with accurate latitude and longitude coordinates through the SMS. 
Check also: RCA Universal Remote Codes

In this article, we have enlisted the top 8 reliable ways to ping your phone and have quick and accurate results. 
Pinging your phone through tracking software is one of the fastest and easiest ways to know about the location of your phone. There are several free software available to track your phone's location, but we have mentioned a few top software that is reliable, and you can use without any hassle to solve your purpose: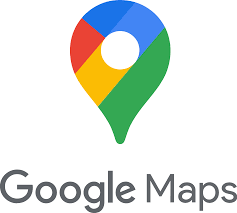 The well-known Google Maps software can also be used to ping your phone and know its location. It stands on the top list of GPS tracking software, and you can depend on it. It works perfectly fine with both Android as well as iPhone. 
 This is an excellent application for tracking your phone whenever and wherever you want. It shows fast and very accurate results. To track your phone through this process, you must ensure your phone's GPS is always turned on. Otherwise, it won't work. 
Default Phone System
If the phone's GPS is off, you can find its position through the default tracking system available on Android and iPhone. The Androids usually have a feature called 'Find my device'; on the other hand, the iPhones have this feature named 'Find my iPhone'. 
The features in both smartphones allow you to have access to your phone's location and always prove to be effective if your phone's GPS is not turned on. Using the default feature in your smartphone is very simple. 
Spy Apps
Spy applications are yet another innovative way to follow your device's current location. These applications can be found on both Android and iPhone for free. There are a significant number of Spy apps available for free online such as mSpy, Eyezy, KidGuard, FamiSafe, Qustodio, etc. Using these apps is manageable and a matter of a few clicks.  Apart from tracking a phone, these applications also do many things, such as record screens, check social media texts and voice notes, listen to phone calls, see browsing history, and more. 
Ping From Computer
This also is an excellent alternative to ping your phone. Here, you can do it using your computer. You can quickly find the correct coordinates of your smartphone with just a few clicks.  Here's how you can do it step-by-step without any complexity: 
The first step is to select the settings from the drop-down menu on Android devices. 

Now, tap the 'about phone' section and then 'status'. 

Switch your computer and visit the windows command prompt for your IP address. 

Now, you have to run the CMD as an administrator. 

Press ENTER once you've written 'ping' here and the IP address, and you are done. 
Phone Number Detection
By tracking the phone number details, you can determine the SIM card and even the location of your phone. This is yet another way to ping your phone. The universal caller ID is added to many cell phones by various applications. This makes it even easier to track the whereabouts of your phone. 
Truecaller, CallApp and ShockCaller are a few best online applications that are free to use. They help you know the identity of the SIM card owner, their registration address, and all the information you desire. 
Phone Carrier Help
In case nothing works, you can get in touch with your phone carrier. They help you track your phone with a reasonably accurate location. The phone carriers generally use the triangulation method to find the right coordinates of your mobile phone. 
Ping From A Phone
In this one, you can ping your phone using another phone through the Ping Application. The app is straightforward to use and requires significantly less time. You must open the Google play store, install the Ping App, and run it. Once you have done that, put in your smartphone's IP address and select the ping or start option. 
Ping From Find My Phone
This works only if your smartphone is turned on, connected to a stable internet connection, and set to use the feature. Here's how you can do it:
Firstly, go to your phone's web browser and the Find My Phone option. 

Then, select Find My Phone and have your phone's location. 
In conclusion, given are some of the best ways to track your smartphones easily and quickly. They provide the most accurate outcome and are dependable. Although, nothing will be able to track your phone if it is switched off as it won't be able to catch any signal then.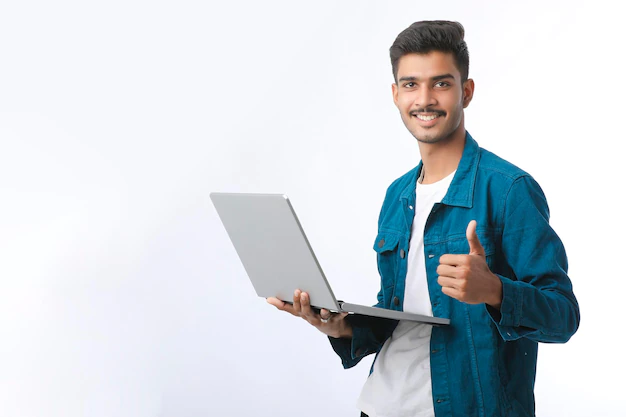 Virat Raj is a Digital Marketing Practitioner & International Keynote Speaker currently living a digital nomad lifestyle. During his more than 10 years-long expertise in digital marketing, Virat Raj has been a marketing consultant, trainer, speaker, and author of "Learn Everyday yourself: In Pursuit of Learning" which has sold over 10,000 copies, worldwide.