In our latest blog post, we've got you covered with a comprehensive guide on How to back up & restore WhatsApp Chats from Google Drive. Whether you're switching to a new device or just want to safeguard your cherished conversations, our step-by-step instructions will help you navigate the process with ease. Learn how to secure your chat history and precious media files, and when the need arises, restore them seamlessly. Don't risk losing those memorable messages – read our blog post now to ensure your WhatsApp data is protected and easily recoverable.
Check also: Fixing 'Server Unreachable' When Making A Call 
How to Backup WhatsApp Chats in Google Drive
Open WhatsApp: Launch the WhatsApp application on your Android device.
Access Settings: Tap the three vertical dots in the top-right corner to open the menu. Then, tap on "Settings."
Chat Backup: In the Settings menu, select "Chats."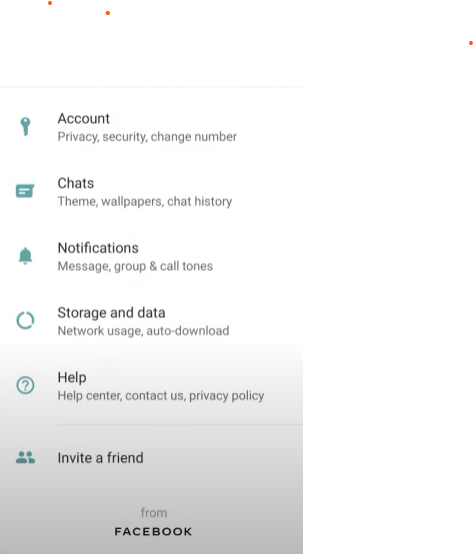 Chat Backup Settings: Tap "Chat backup."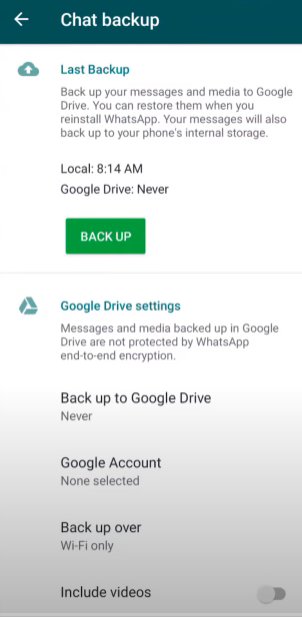 Google Account: Under the "Google Drive settings," you can select the Google account where you want to store your WhatsApp backup. If you haven't connected a Google account, tap "Account" and add one.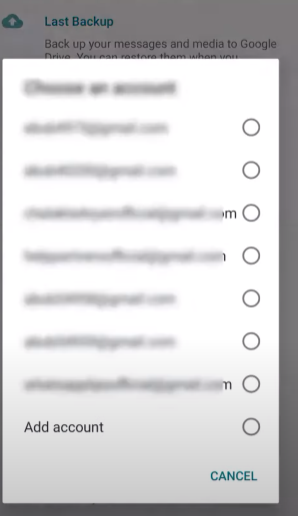 Backup Frequency: Choose the backup frequency. You can select "Daily," "Weekly," "Monthly," or "Off." It's recommended to set up regular backups.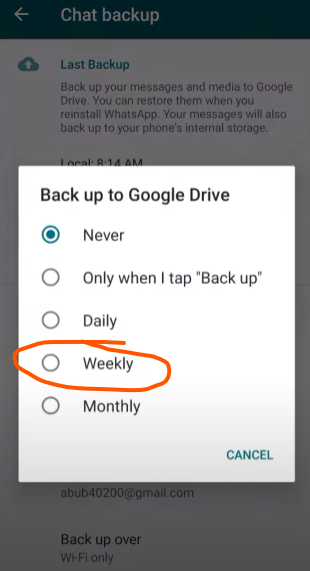 Include Videos: If you want to include videos in your backup, check the box next to "Include videos."
Back-Up: Finally, tap "Back Up" to initiate the backup process. Depending on the size of your data, this may take some time.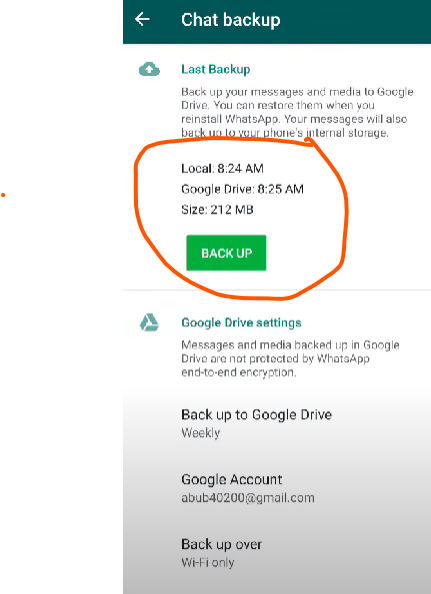 Restoring WhatsApp Chats from Google Drive
Uninstall WhatsApp: If you already have WhatsApp installed on your device, you may need to uninstall it to perform the restore.
Reinstall WhatsApp: Go to the Google Play Store, search for WhatsApp, and reinstall it.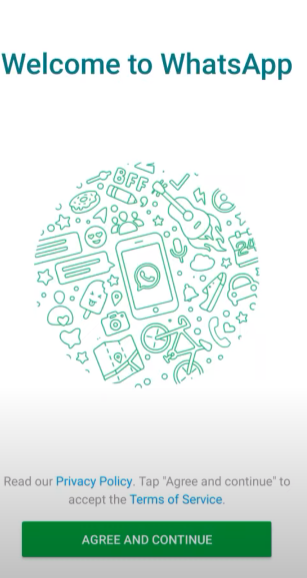 Verification: Open WhatsApp and verify your phone number, just like when you first installed the app.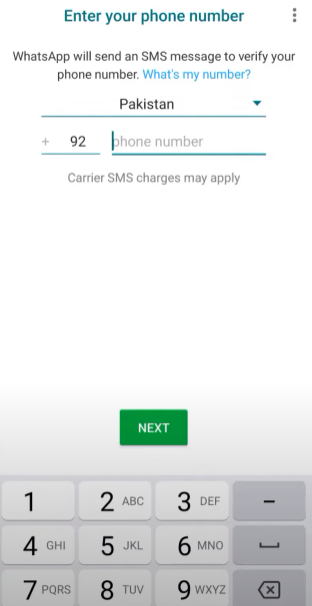 Restore: When you verify your phone number, WhatsApp will detect the backup in Google Drive and ask if you want to restore your chat history. Tap "Restore."
Completion: Once the restore process is complete, your chat history, including messages, media files, and settings, will be back on your device.
Please note that for the restore to work correctly, you should use the same phone number and Google account that you used when creating the backup. Additionally, make sure you have a stable internet connection, and enough storage space on your device for the restore process to complete successfully.
---
FAQs
---
1. What's the importance of backing up WhatsApp chats to Google Drive?
Backing up to Google Drive ensures that your chat history, media, and settings are securely stored. In case you switch phones or lose data, you can easily restore your conversations.
2. Do I need a Google account to back up WhatsApp to Google Drive?
Yes, you need a Google account to use Google Drive for WhatsApp backups.
3. How can I check if my WhatsApp chats are being backed up to Google Drive?
In WhatsApp, go to "Settings" > "Chats" > "Chat backup." Here, you can see the last backup date and time.
4. Can I choose the frequency of WhatsApp backups to Google Drive?
Yes, you can select the backup frequency as "Daily," "Weekly," "Monthly," or "Off" in the chat backup settings.
5. Are WhatsApp backups on Google Drive encrypted and secure?
Yes, WhatsApp uses end-to-end encryption, so your chats are encrypted during backup and remain secure.
6. Can I back up WhatsApp chats to Google Drive on iOS devices?
WhatsApp backups to Google Drive are specific to Android devices. On iOS, WhatsApp uses iCloud for backups.
7. Can I restore WhatsApp chats from Google Drive on a different device?
Yes, you can restore your WhatsApp chats on a different device as long as you use the same phone number and Google account.
8. What should I do if I get a new phone and want to restore WhatsApp chats?
Install WhatsApp on the new device, verify your phone number, and when prompted, tap "Restore" to retrieve your chat history from Google Drive.
9. How much Google Drive storage is needed for WhatsApp backups?
The amount of storage needed depends on the size of your WhatsApp chat history and media files. Ensure you have enough space in your Google Drive account.
10. Can I choose which specific chats to restore from a backup?
WhatsApp restores all chats from the backup. You cannot selectively restore individual chats.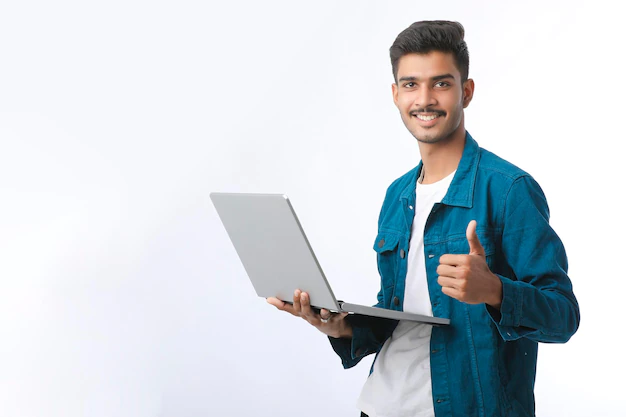 Virat Raj is a Digital Marketing Practitioner & International Keynote Speaker currently living a digital nomad lifestyle. During his more than 10 years-long expertise in digital marketing, Virat Raj has been a marketing consultant, trainer, speaker, and author of "Learn Everyday yourself: In Pursuit of Learning" which has sold over 10,000 copies, worldwide.